Wishing you a Happy Robbie Burns Day.
I noticed a call for submissions in a recent school newsletter for a poetry competition in celebration of Robbie Burns Night. First Prize will be awarded $200 which was motivation enough for me. Staring at the thumbnail portrait of Mr. Burns I thought two things – this is quite a niche poetry competition and would being a descendant of a MacDonald from New Glasgow, Nova Scotia be considered Scottish enough to take up this challenge?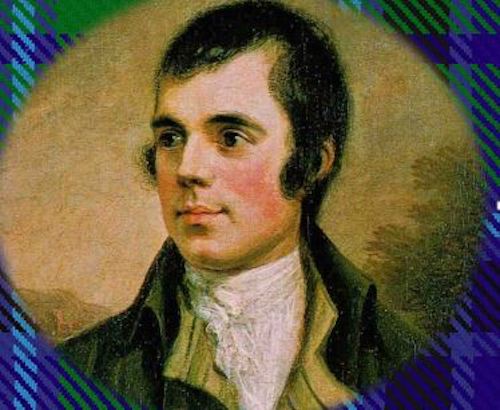 I spent a very nice Sunday afternoon listening to highland reels on Spotify and studying Robbie's poetry, his style and stanzas, his subject matter, and his many love interests. More than 50 of his poems were written in the Burns stanza which is written in AAABAB style with A lines having 6 syllables and B lines containing 4 syllables. After a few hours and drafts I finished with what I thought was a fair attempt at honouring Robbie's legacy and influence on Scottish arts, poetry, and Scottish nationalism.
After feeling quite content with the final product and receiving positive feedback from my lovely and patient family and friends, I did a quick search for the top three poems from last year's competition to make sure all our poems about Robbie Burns and Scotland weren't too similar!
Well to my surprise — it was just a regular poetry competition! And none of the past winners, not one, was about Scottish nationalism and republicanism.
But alas, I was already finished and am too stubborn to backtrack. And so, I present my entry, in Robbie's honour. Wish me luck 🙂
"Home Rule"
By: Maggie de Barra
A toast upon a distant shore,
To honour those who've gone before,
To hear the Rampant Lion's roar,
Over the lea.
As one, we mourn, for we want more,
Our liberty.
Beneath a howling wind, we're numb,
To recognize the distant drum,
And hear within, our own heart's thrum.
Sweet victory,
She calls to us, to claim freedom,
Our sovereignty.
A gift so fine, your words, we heard,
A moment where a nation stirred,
Together now, a debt incurred,
Our solemn plea,
To stand alone, onwards now spurred,
We do decree:
We're strong as warp in Gretna Green,
And Thistle sharp in Aberdeen,
A call to all clans in between,
Rise up from your knee.
We serve no foreign king nor queen,
For Scotland is free.
Update January 26, 2022: I'm pleased to say this won Best Public Policy Policy Poem last night and I will be adding prize winning poet to my twitter bio, linkedin, and resume.